Details

November 14, 2022
7:00PM
Mindfulness Mondays - Guided Relaxation
Presented by: Dawn Graham, PhD.
Monday, November 14, 2022
This is the second installment of our new online monthly wellness series - Mindfulness Mondays is a new program exclusively for OOA members on the second Monday of the month at 7:00 pm. There is no CME credit and the program is free for members.
Curl up with a warm blanket, dim the lights, and make yourself a hot beverage as Dawn Graham, PhD, guides you to a deep state of relaxation during the next Mindfulness Monday.
Mindfulness is the practice of purposely focusing your attention on the present moment—and accepting it without judgment. The concept of mindfulness has been found to be a key element in stress reduction and overall happiness.
The session begins at 7:00 pm and will last about 20 minutes including time for questions afterward. Upon registering an automated confirmation email will be sent with the Zoom link.
Registration:
Click here to register
For more information, contact:
Teri Collins, Director of Education
Ohio Osteopathic Association
Phone: (614) 299-2107
Email: tcollins@OhioDO.org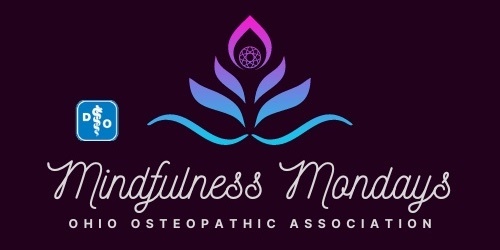 Add to Calendar
aCLuDhaqizCaPxAftmqF167204
11/14/2022 07:00 PM
11/14/2022 07:00 PM
true
Mindfulness Mondays - Guided Relaxation
Presented by:  Dawn Graham, PhD. Monday, November 14, 2022 This is the second installment of our new online monthly wellness series - Mindfulness Mondays is a new program exclusively for OOA members on the second Monday of the month at 7:00 pm. There is no CME credit and the program is free for members. Curl up with a warm blanket, dim the lights, and make yourself a hot beverage as Dawn Graham, PhD, guides you to a deep state of relaxation during the next Mindfulness Monday. Mindfulness is the practice of purposely focusing your attention on the present moment—and accepting it without judgment. The concept of mindfulness has been found to be a key element in stress reduction and overall happiness. The session begins at 7:00 pm and will last about 20 minutes including time for questions afterward. Upon registering an automated confirmation email will be sent with the Zoom link. Registration:Click here to register For more information, contact:Teri Collins, Director of EducationOhio Osteopathic AssociationPhone: (614) 299-2107Email: tcollins@OhioDO.org
----