Member Benefits

An Investment In Your Profession!
Your membership also includes:
Discounts on quality continuing medical education (The CME Center, Simply CME, and OOS)
Weekly communications via OSTEOFACTS
Quarterly magazine, the Buckeye Osteopathic Physician
Online physician directory
Online physician placement
Advocacy for the advancement and protection of DOs
Voice in the osteopathic profession, elected state and local officers to represent you as an AOA delegate, board member or officer
Student resource for residency programs with Osteopathic Recognition
Student and resident support
Discounts on student loan refinancing
Student loans, scholarship and grants through the Ohio Osteopathic Foundation
Special rates on goods and services
Mindfulness Mondays, a free monthly session to focus on self-care
OOA Assist - Let us know your issues, whether it's licensure, contract negotiations, scope of practice concerns, CME, or any problem. We'll do everything in our power to assist you.
Pay Your Dues Online - For secure online processing, CLICK HERE!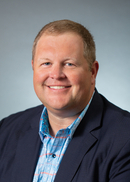 Shawn Phelps ,of River Tree Wealth Management at Northwestern Mutual, and his team can develop a plan to protect you, your loved ones, the money you've already accumulated, and your future income by having the right insurance coverage and wealth management strategies in place.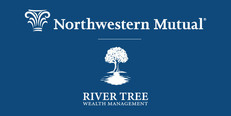 OOA members receive a free planning consultation.
Contact: Shawn W. Phelps, MBA,
Wealth Management Advisor, Estate & Business Planning Specialist
614-279-8267 office
740-641-7140 cell
614-433-9105 fax
shawn.phelps@nm.com
---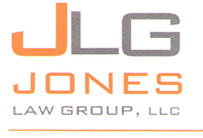 Eric Jones is a health care attorney concentrating his practice on health care provider representation, health care policy and government relations, managed care contracting and reimbursement, and regulatory compliance. The Jones Law Group also has extensive experience providing cost-effective collections services for health care providers throughout Ohio.
OOA members receive a 25% discount.
Contact: Eric A. Jones, JD, MBA
614-545-9998
fax 614-224-9300
---
A survey from the American Association of Colleges of Osteopathic Medicine found that approximately 86 percent of graduates begin their careers with an average debt load of $240,000. Refinancing your student loan can save you thousands of dollars, depending on your current balance and interest rate.
The OOA and AOA have partnered with SoFi to help you take down student debt with exclusive student loan benefits as well as financial education tools, guides, calculators, and more.
OOA members (including residents and students) receive a 0.25% rate discount.
---

Did you know that many alternative discounts are available to help reduce your annual Ohio workers' compensation costs? Through the group rating program in partnership with the OOA, your office can be evaluated for qualification in a variety of alternative rating programs to reduce your costs. The OOA program, administered by Sedgwick, offers you quality service and stability through the complex workers' compensation environment.
Sedgwick is Ohio's leading third party administrator for workers' compensation specializing in alternative rating/premium discount programs and cost containment strategies that annually save their clients over $120 million in premium paid
OOA members receive a free, no-obligation analysis to see how much your office can save.
Contact: Get details online.
---

Strengthen your immunization efforts with the leading vaccine buying group. Atlantic directly works with Sanofi Pasteur and Merck to get very favorable pricing, payment, and purchasing terms for a wide array of pediatric, adolescent, adult and travel vaccines.
Free enrollment in the program for OOA members.
Contact: 1-800-741-2044 or send an email to info@atlantichealthpartners.com.
---

Take control of your cash flow today by making I.C. System a partner in cash flow management. Because I.C. System is an accounts receivable management firm and not just a collection agency, they can help identify and solve potential cash flow problems.
OOA members receive a free consultation.
Contact: 800-279-3511 and mention OOA group code 02121
www.icsystem.com/associations/ooa.htm
---
Use your Avis Worldwide Discount number (AWD) T272101 for discounted pricing on your next car rental. For your membership discount card and coupons, call the OOA office at 1-800-234-4848.
For secure online processing, Join Today!