Osteopathic Medical Award Presented at Statewide Science Fair
(June 2023) Six middle school and high school students received the Osteopathic Medical Award at the 2023 State Science Day, held online over two weeks in April. The awards, which carry a total of $650 in cash prizes, are supported jointly by the OOA and Ohio Osteopathic Foundation.
Projects were judged in two divisions, 7th-9th grade and 10th-12th grade, by Ohio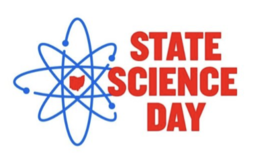 University Heritage College of Osteopathic Medicine (HCOM) students who volunteered their time. Thank you to HCOM student Neeva Patel who recruited and organized her peers. Patel is president of the Student Osteopathic Medical Association. HCOM judges included: Omar Adam, Samuel Borgemenke, Madeline Buehler, Talia Caridi, Rachel Cuellar, Osasere Eke, Nick Ferrara, Zachary Frank, Ashley Gerard, Taylor Iske, Caroline Kruithoff, Katherine Kulp, Halie Leftwich, Jackie Looby, Talia Minisall, Maryam Mohamed, Kelly Moore, Kanemi Nwogu, Rachel O'Connor, Nandini Patel, Jamie Swickard, Jenna Warnimont, Hailey Wilson.

A total of 58 students competed for Osteopathic Medical Awards. Priority was given to research related to interrelationships between the body's function and structure, the musculoskeletal system, or a holistic approach to medicine, including internal and external factors and preventive treatments.

Congratulations to the following:

SENIOR DIVISION 10th-12th Grade

First Place
Kaitlyn Ernst, Grade 11
Laurel School, Shaker Heights
Using Machine Learning Recognition to Investigate the Host Response to an Injectable Electrode for Neuromodulation

Second Place
Zain Anwar, Grade 10
University School, Cleveland
Combination Therapy Promotes Increased IFN-β Production in Pediatric AYA Sarcomas via the cGAS-STING Pathway

Third Place
Haasini Mendu, Grade 10
William Mason High School, Mason
GlaucNet: A Machine Learning Approach to Glaucoma Detection

JUNIOR DIVISION 7th-9th Grade

First Place
Vaishnavi Illindala, Grade 9
Olentangy Academy, Lewis Center
Predictive Modeling and Epidemiologic Features of Superficial Benign Tumors in Cancer Patients

Second Place
Aviva Wood, Grade 9
Athens High School, The Plains
Using Natural Indicators to Create a Prototype of a Cost-Effective Smart Bandage

Third Place
Ananya Pise, Grade 8
Olentangy Hyatts Middle School, Powell
Understanding the Effects of Heat on Enzymes to Aid Health Research

State Science Day, sponsored annually by the Ohio Academy of Science, is the pinnacle of 5th-12th grade student originated, inquiry-based science education.